Project Jordan
The Lost City of Petra
It's not every day that you get to see someone flying below the surface of the Earth. That is exactly what Red Bull Air Force Team members Jon Devore, Mike Swanson and Andy Farrington managed to pull off! Daisher pulled a near impossible jump at the iconic Petra Treasury, a UNESCO World Heritage Site.
Introducing
A New World Record
How did you spend the longest day of the year? I helped coordinate Miles Daisher's world record attempt during the summer solstice as he thre himself off a bridge – 63 times, to be exact, earning him the record for the most unassisted BASE jumps in 24 hours. Miles climbed over 29,000 feet of rock, higher than Mount Everest, all in a day's work.
Training Camp
Freefall Frenzy
A behind-the-scenes look at the world's best skydivers, BASE jumpers and aerial pilots' training routines. Welcome to the Red Bull Air Force training camp.
8 DISCIPLINES OF FLIGHT CONVERGE OVER MOAB
Chain Reaction
Set against the backdrop of the Fisher Towers in Moab, Utah, the team uses pain-staking coordination to showcase their aerial talents all at once. The different feats flow together like a chain reaction, providing a snapshot of the amazing possibilities when humans fly.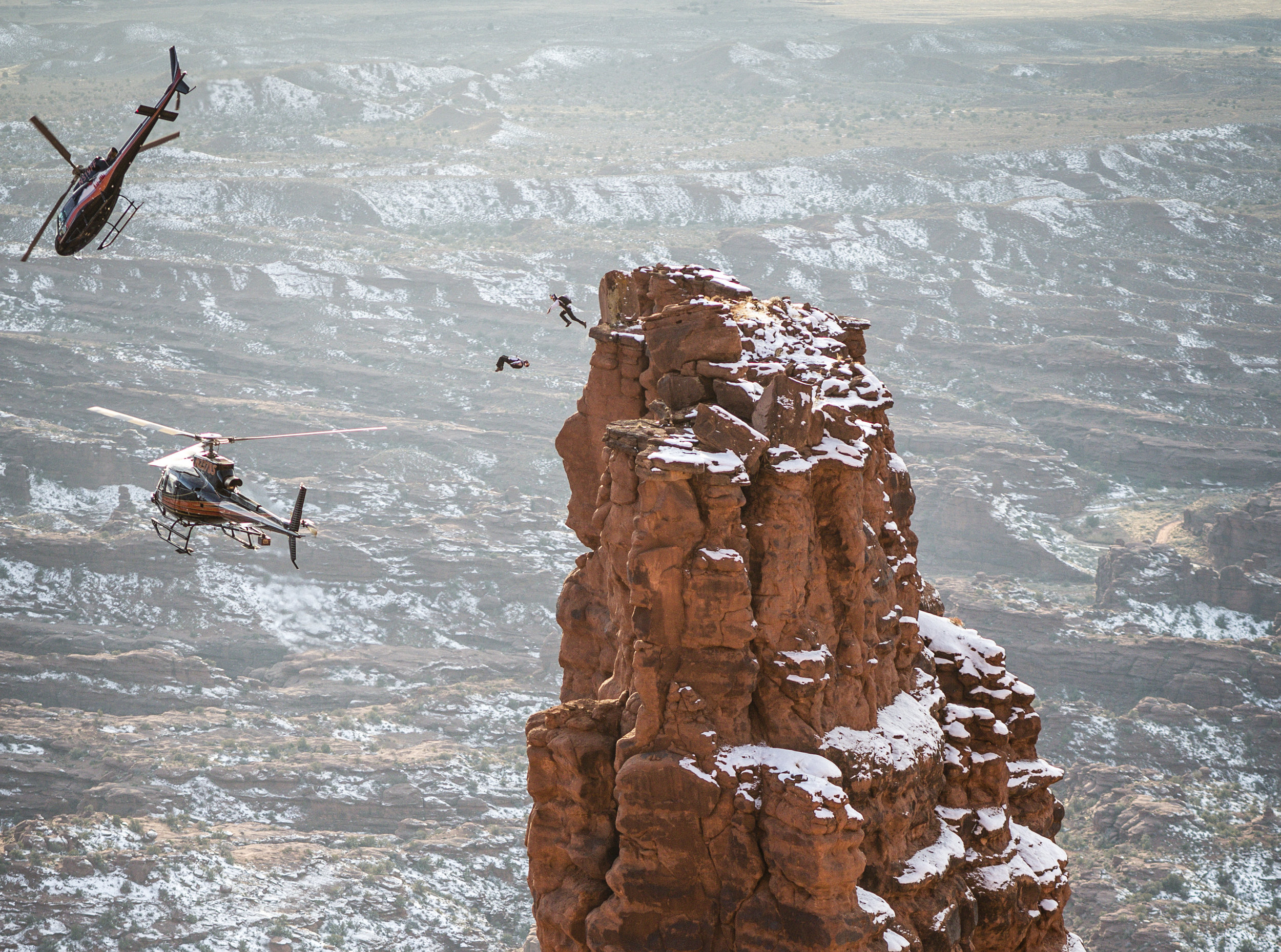 red bull media house presents
The Unrideables:
Alaska Range
Explore Alaska's mega mountains and ski once-thought 'unrideable' lines through Speedriding and human flight.